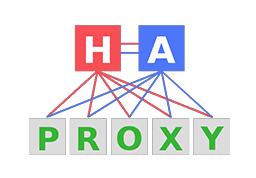 The reload functionality in HAProxy till now has always been "not perfect but good enough", perhaps dropping a few connections under heavy load but within parameters everyone was willing to accept. And because of the potential impact, a reload was typically only done during non-peak traffic times.
But with the popularity of microservices, containerization, continuous deployment, and dynamically scalable architecture, it has become critical for our load balancers to provide zero downtime reloads because reloading can potentially happen every few seconds even during peak production load.
There have been some seminal pieces written on how to achieve this level of availability with HAProxy.  Yelp Engineering wrote up how to use qdiscs to delay the SYN packets, then followed up with using a combination of Nginx and HAProxy communicating over unix sockets. An alternative solution used two instances of HAProxy with an iptables flip.
But now with the ability in HAProxy 1.8 to pass listening sockets from the old process, along with Linux kernel 3.9 support of SO_REUSEPORT we finally have a solution that doesn't feel like an ingenious hack of the Linux kernel and networking stack.
Continue reading "HAProxy: Zero downtime reloads with HAProxy 1.8 on Ubuntu 14.04"